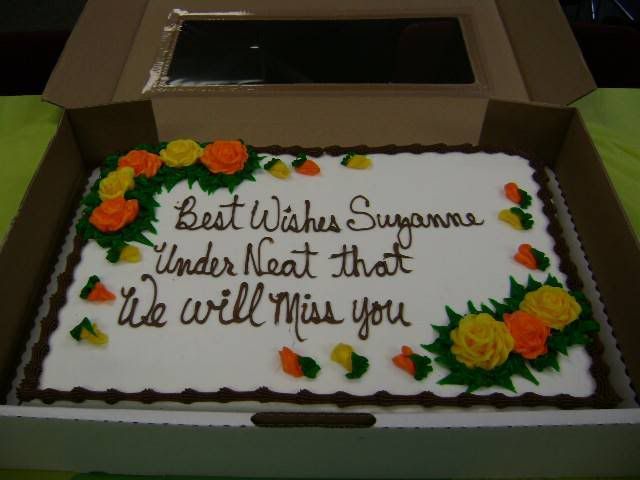 okay, so this is how i imagine this conversation went:
wal-mart employee: 'hello 'dis walmarts, how can i help you?'
customer: i would like to order a cake for a going away party this week.'
wal-mart employee: 'what you want on da cake?'
customer:
'best wishes suzanne
, underneath that,
we will miss you
.'
sometimes, it is just the small things that make you feel a little bit better. my friend
keely
forwarded this in an email to me yesterday. i don't know if a deadline, getting my taxes in early so i can apply for financial aid for graduate school and going to the bank for a home equity line of credit had pushed me over the laugh-in edge, but this just made my day.
even though i have been known to
wear two different shoes
, this made me feel instantly better about life in general.