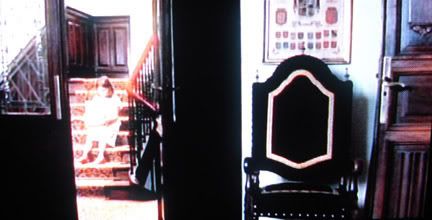 first off, i want to thank each of you for your comments on yesterday's post and all of the other yesterdays, too. the more i think about stuff, the more i really believe that God put blogging into my life before i really needed it. He gave me time to wiggle around and feel comfortable in all of its bloggityworldgoodness. thank you from the bottom of my wornout little heart.
of course, as if getting ready for
stitch
isn't enough for one girl, i had to squeeze in a movie last night. it was worth mixing subtitles and vino for
blame it on fidel!
i hope you get a chance to watch it. that little girl and her thinking & questioning mind really melted my heart. you know when you meet someone and you can see their brain working behind their eyes? well, she is one of those someones.
and *squee* on
my so-called life
finally out on dvd. i hope the first disk arrives this weekend. i can't wait to introduce my other favorite tv series to vgirl. of course, it was so good that it got dropped by the networkz like my other bestfavorite series,
freaks & geeks
, but *squee* on it finally being out on dvd.