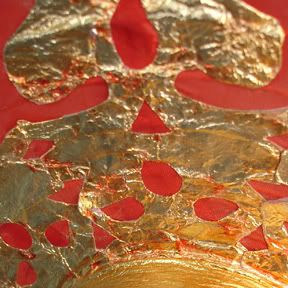 last night, i worked late & got my deadline (which was revisions of revisions) done. there is nothing worse than going into a weekend with a deadline on your shoulders. today is the last day before the weeklong holiday break...oh em gee, does it get any better than this?
last night, i realized that i haven't done a funky fivespot in a while.
1) if you didn't sign up for
twelve days of cookies
last year, you have to do it this year. food network hits you up with cookie recipes each day. check out the past years' cookies. stock up your pantry so you can whip them up in no time.
2)
helvetica
comes out on tuesday! it is at the top of my netflix list. after that is the last three disks of
my so-called life
,
shaolin soccer
and
tying the knot
. this documentary looks interesting.
3) lucy mae & blossom are recuperating nicely. i missed their antics all day yesterday and didn't say "no, lucy!" at all. dr. wood is our neighborhood vet. he is some kind of wonderful, as is his staff...a regular ol' dr. doolittle. lucy's brother, lil'G, is going under the knife today in houston.
4) if you haven't tried tazo's
wild sweet orange tea
, you must. in fact, i am going to chase this coffee with a mug of it.
5) tomorrow is our local library book sale. check your library for the next sale. i cannot wait & will be there before the doors open.
today, i am cleaning up and shooting items for my etsy shop. to have the time to clean is beyond fantastic. the whole house needs it, as does the studio. i am halfway through with the hood part of my knitting project. hope to get to work on that tonight.