well, i was looking for another photo and found this one.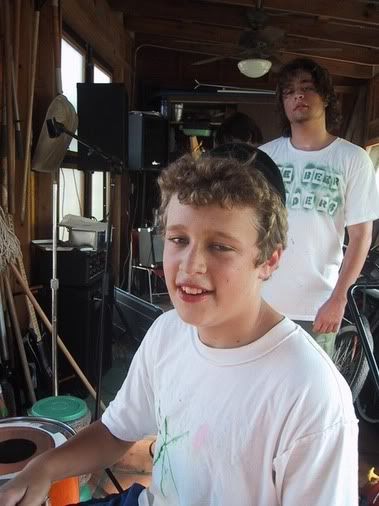 this is a 'beforeshot' of my
studio
. the boys had used this building as their recording studio for years. okay, it was horrible. they always stunk, their bandmates stunk...and the music was very screamy.
when i found this photo earlier, i had to laugh. i remember those days & still have no idea why boothe has a yarmulke on. i had forgotten that sage went through this hippie-ish period. the chindrizzling of something sticky&red&drippy on boothe's chin is so the essence of him.

...and our neighbors still love us which really is no small miracle.